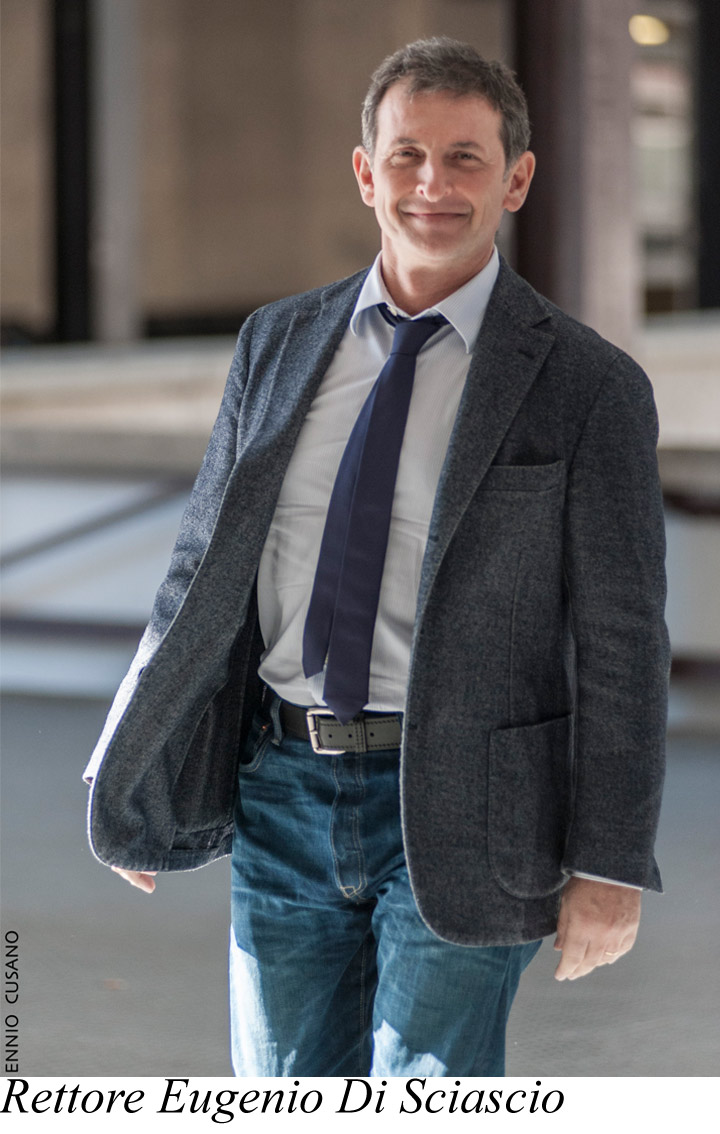 The Polytechnic of Bari is a research University that, according to Italian laws, focuses its activity upon the studies of Engineering and Architecture; it is one of the three Italian Polytechnics and the only one in the South of Italy. It was born in 1990, by combining the College of Engineering of the University of Bari and the new born College of Architecture. The College of Engineering dates back in 1943/44, and its first courses were offered while Italy was still divided during the second world war. Many faculty members of the Polytechnic of Bari are top international scientists in several research areas, both traditional engineering ones and innovative ICT ones. The students at the Polytechnic of Bari exceed 11,000 in number and are enrolled in first- and second-level degree courses as well as doctoral ones. Such courses encompass all main areas of engineering and architecture, as well as industrial design, and are offered in the main campus at Bari as well as in the Taranto's one. Students at the Polytechnic of Bari can spend extended periods abroad within several cooperation programs with outstanding foreign universities. In some cases, there are Double Degree programs that allow students to obtain at the same time the second-level-degree diploma at Bari and a Master of Science from the foreign hosting university.
The Polytechnic of Bari is a challenging university that requires motivation and hard work from its students, who are compensated with a high professional knowledge that allows most of them to easily enter the job market.
The goal of the Polytechnic of Bari is to offer , together with a sound technical knowledge, a thorough preparation for professionals eager to meet the challenges of the global competition in a world market, rich of risks as well as of opportunities. Graduates from the Polytechnic of Bari work all over Italy as well as within the major multinational enterprises and also in many prestigious foreign universities, where their scientific value is highly appreciated.
The Polytechnic of Bari strengthens day by day its relationships with industries, both in terms of joint research programs and in terms of supporting and placing its students and graduates; some companies share public/private research and industrial-development labs with and within the Polytechnic of Bari, where the joint efforts allow to obtain advanced research results and make students aware of an industrial environment and ready to join the work market.
Starting this year the Polytechnic of Bari, Bari's s, in addition to its traditional cultural activities, will be equipped with polygym the new on campus gymnasium which will allow students to enjoy a more complete on campus life, in cooperation with the university sport center.
In conclusion, a young and dynamic technical university, for students willing to build their future on sound bases, but also a place where students can become mature European and world citizens while performing advanced research in the main areas of science and applied technique.
Eugenio Di Sciascio