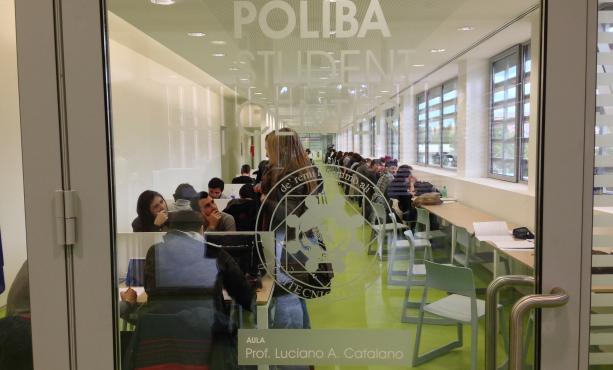 The "Student Center" is operating.
The modern structure, built in a year and cost a million 550 thousand euro, dedicated to the study and the students of the Polytechnic.
Easily recognizable from the main street Orabona, the Student Center is in a complex building where the activities in teaching and research of the University of Bari in the University Campus.
The property is spread over two floors for about 650 square meters and has 244 stations equipped for the study (148 + 96 on the 1st floor to the 2nd floor).
On the first floor, where there is a study room bigger, the double-sided outdoor wooden slats placed vertically or horizontally modulates the radiation on the large windows as needed illumination of the spaces thus obtained. In this floor they are located environments at the entrance, with the function of rest and break from studying.
On the second floor insist other two classrooms of about 250 square meters. More study rooms are in the library "Michele Brucoli" and libraries of individual departments.
The headquarters of Taranto has a large study room and a library with reading room.